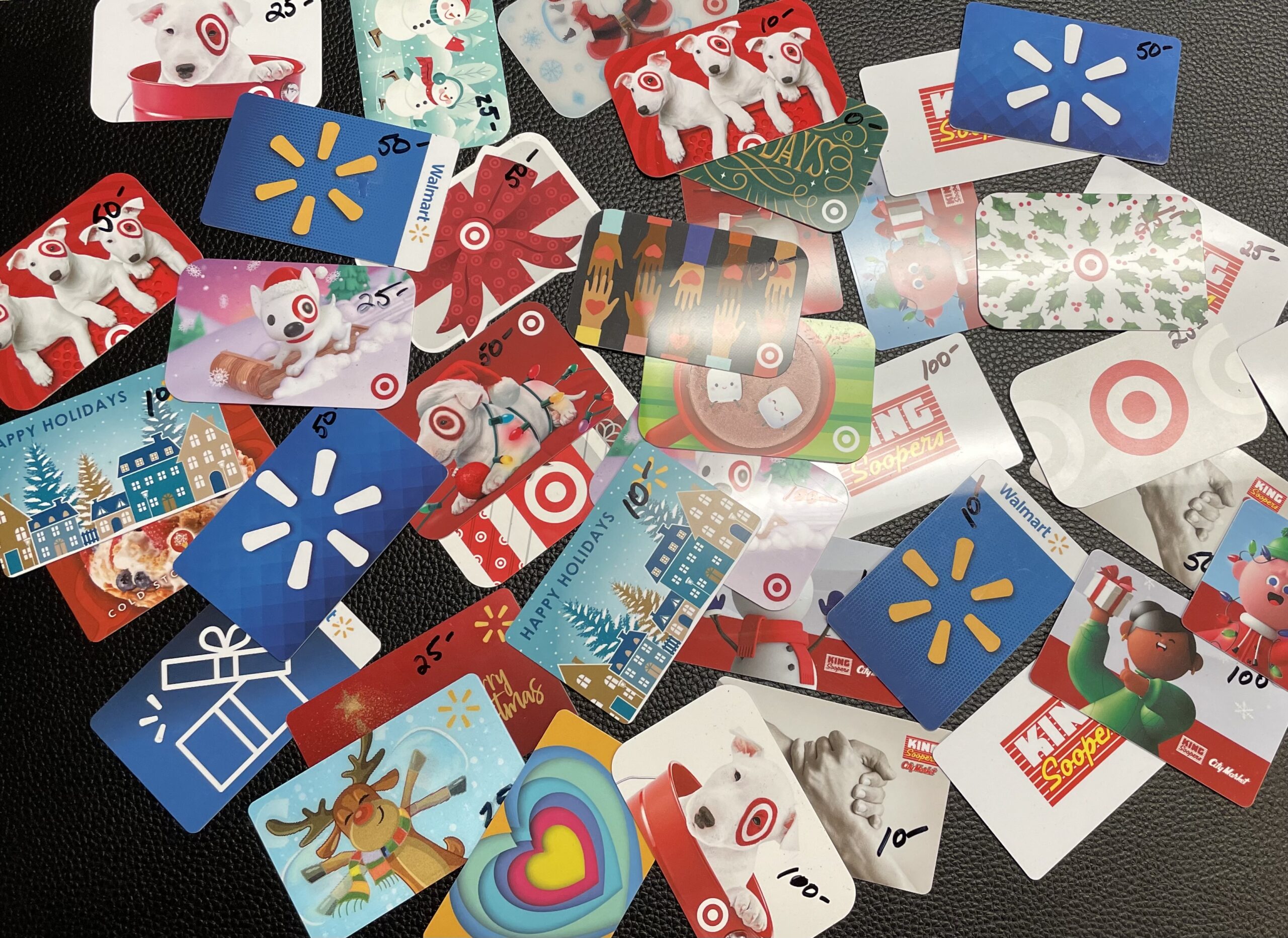 Wow, the Christmas giving trees worked their holiday magic and raised over $2,000 of Walmart, King Soopers, and Target gift cards to cover teen moms' basic needs in 2022! These trees also helped grow community support for teen moms – almost all of these came from new donors. With gratitude again to these businesses for hosting these trees:
477 Distilling
,
WeldWerks Brewing Co.
,
Odell Brewing Co
and
The OBC Wine Project
.